Covid-19, the worsening economic crisis and widespread fuel and electricity shortages meant that 2022 was an extremely challenging year for Lebanon. We are extremely grateful to everyone who has supported Salam LADC during this difficult year; thanks to you we were able to maintain and expand our activities in response to the growing need.
You can find more details about our 2022 activities in our annual report, linked below.

In 2017 with the support of international volunteers experienced in strategy and organizational development, we were able to create a comprehensive document that details our "Theory of Change". Showcasing how we operate as an organization and the importance of the work that we do. Click on the picture below to access the full PDF !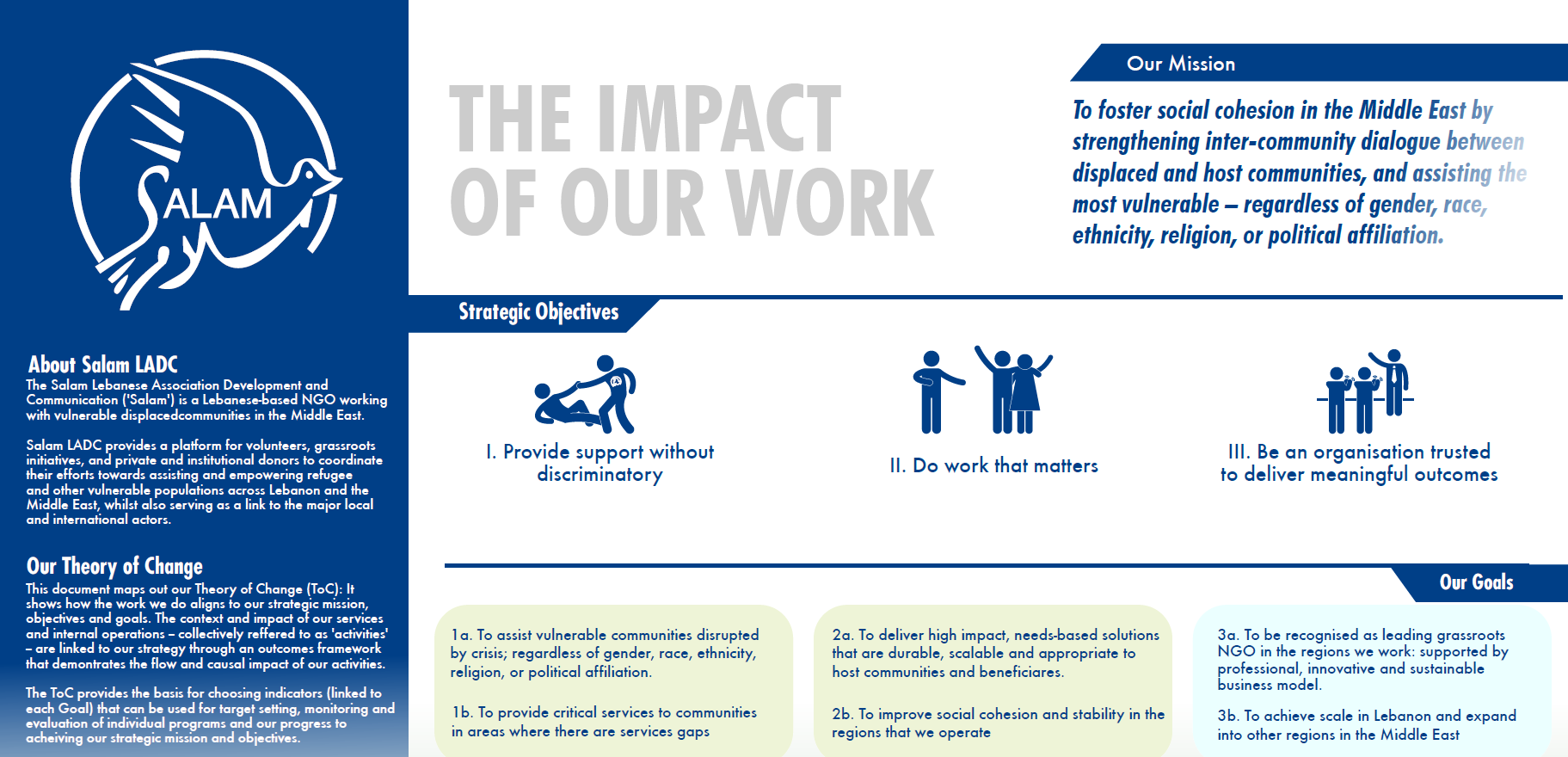 Salam Medical Case Management Final Report
In May 2018, we wrapped up our medical case management program and have compiled a comprehensive report on the data, statistics and narrative about the project. We are thankful for the 2 years that we were able to provide such critical support to families in need and look forward to our future initiatives. Read more below!