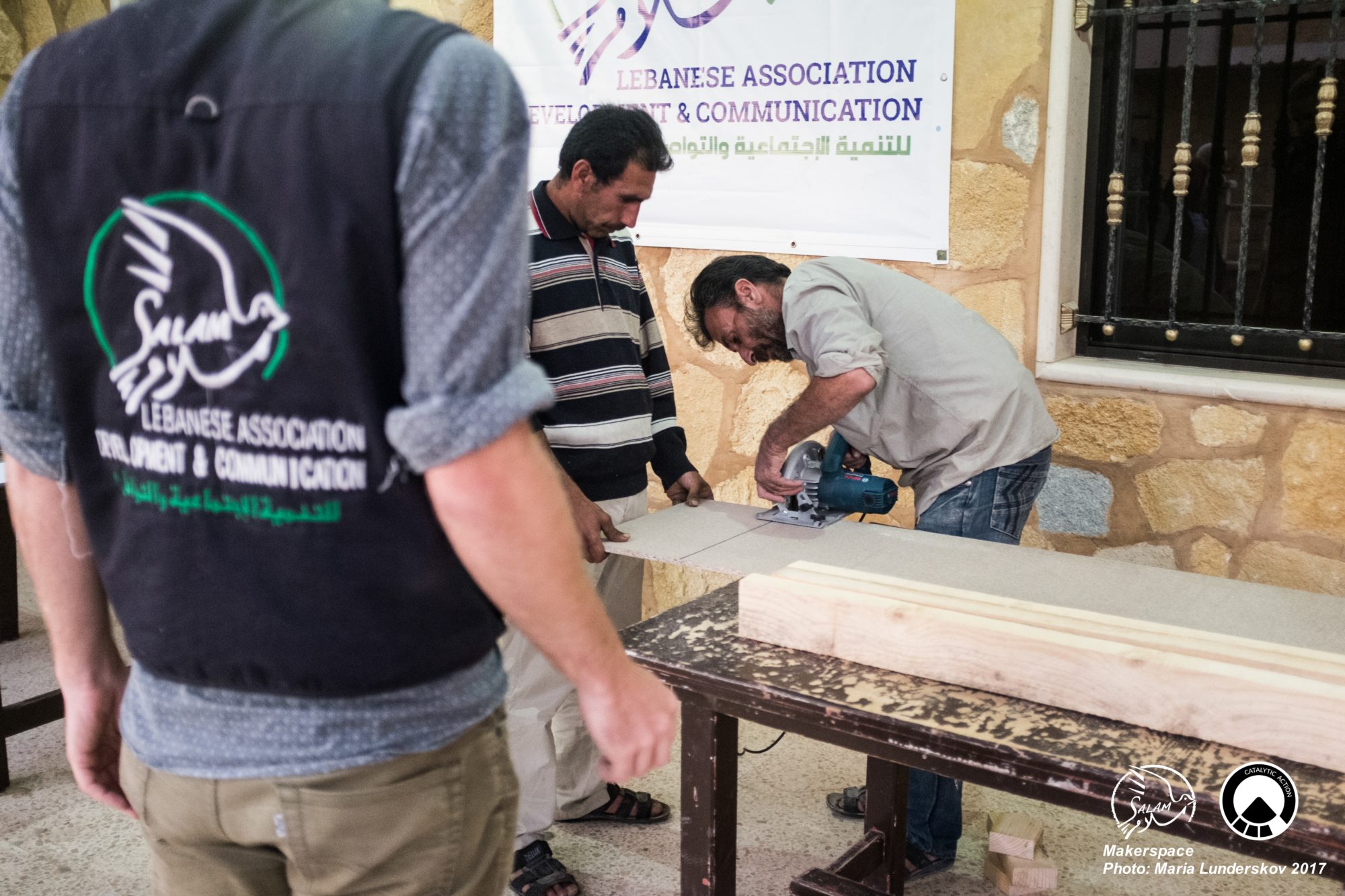 Makerspace
Makerspace is a vocational training held at our community center and surrounding informal tented settlements. Currently in its third season in collaboration with Doin' Good, with each cycle of classes lasting 3 months, we look forward to starting again in summer 2023.
In 2022 Salam LADC and Doin' Good provided 77 participants with vocational training in carpentry, electrics and sewing. Our vocational training seeks to provide both long term employment opportunities and increased self-sufficiency. These classes provided not only practical skills, but saw wardrobes made by and distributed to carpentry students, traditional garments made and clothes repaired by sewing students and electricity students repaired and installed wiring in multiple tents and houses. 
Whilst sewing classes are reserved as a female-only space, our most recent cohort of electricity and carpentry saw a 50% gender split, supporting the empowerment of women in their self-sufficiency and employment.