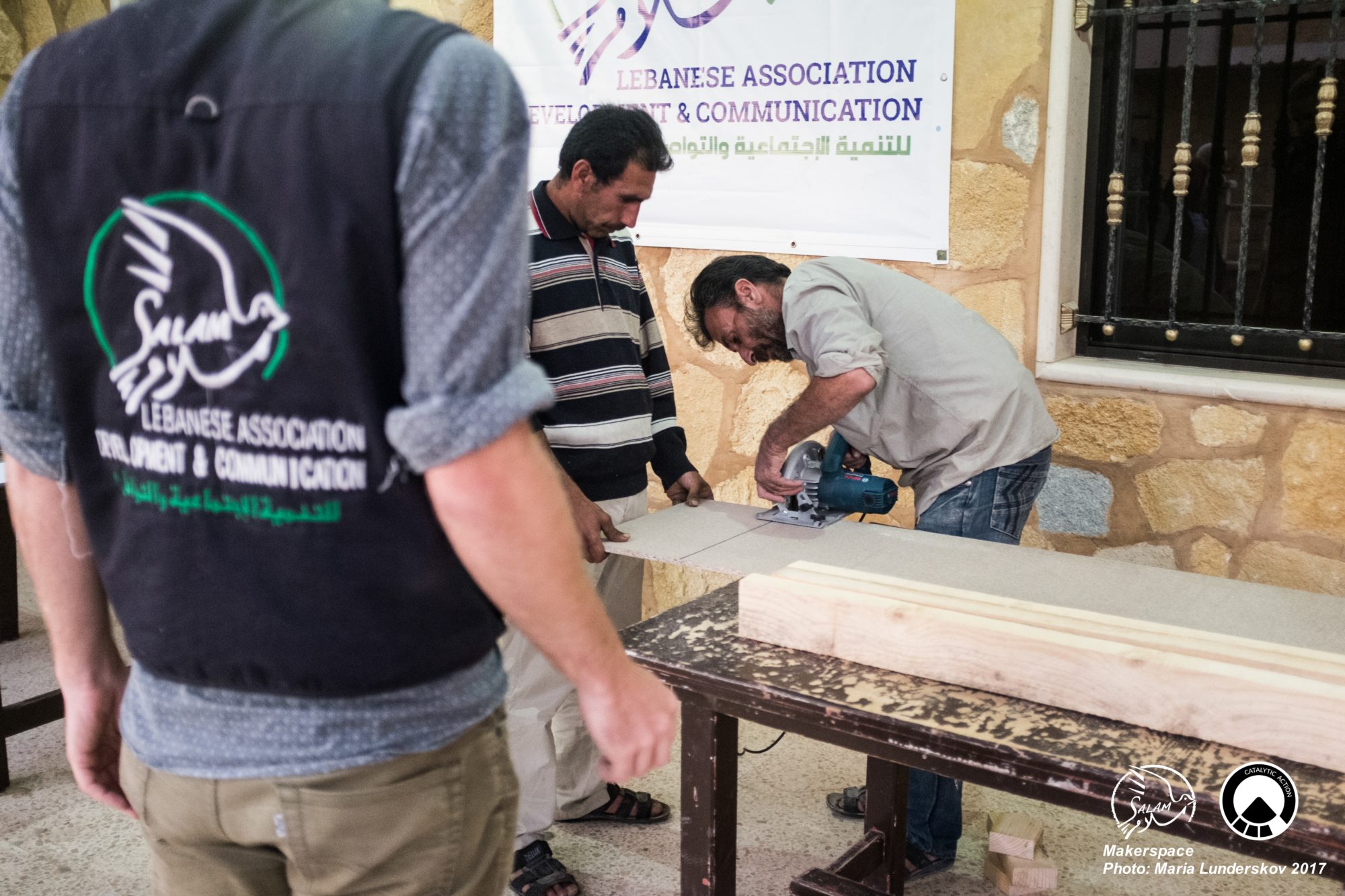 Makerspace
Makerspace is a joint initiative between Salam LADC and Catalytic Action (www.catalyticaction.org/), a UK-based NGO working in Lebanon. The project provides small-group safety training and skill building to adults in the use of essential construction tools. Most of our participants are Syrian refugee men mainly living in informal tented settlements in close vicinity to our community center in Saadnayel.
Once participants are trained in the safe handling of tools, they are then able to access a selection of power tools, free of cost. Access to quality tools allows them to improve their households and living environments, while developing their skill sets and consequently improving their informal livelihood opportunities. The program also provides power tools that enable the improvement and development of a number of projects related to Salam LADC and Catalytic Action.
Three power tool safety trainings were conducted at our community center between August and November 2017. One mobile tool training session took place in a nearby settlement in February 2018. In total, twenty beneficiaries from four settlements have been trained over the course of the project. Beneficiaries continue to be able to access the tools through our community center in Saadnayel.