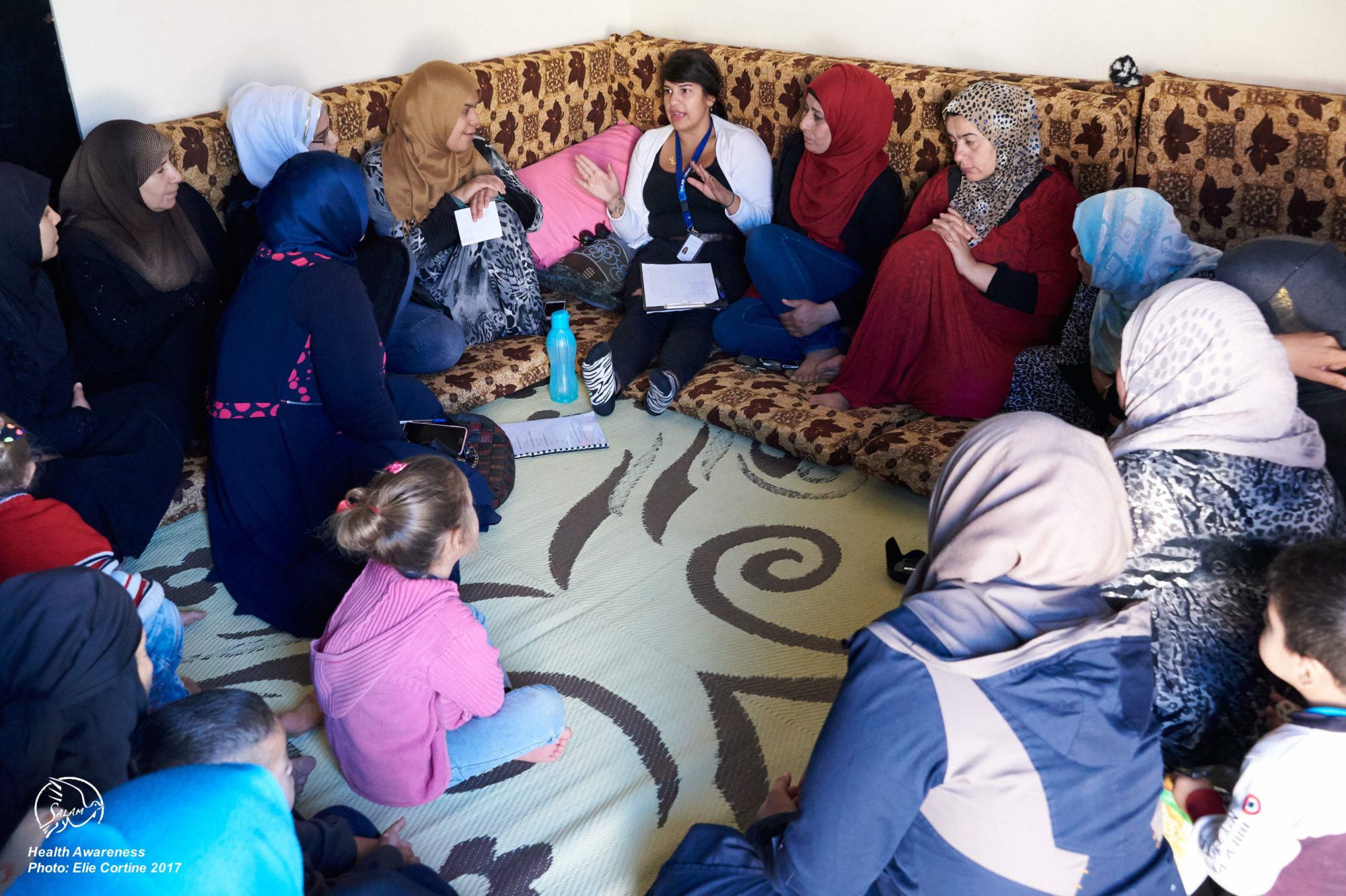 Health Awareness
In a mass displacement situation health awareness is very important as a preventative tool. It is used to counter misconceptions and to avoid disease and outbreaks due to poor water and sanitation infrastructure. Basic capacity building within first aid and what to do in certain scenarios is also amongst the topics.  
In our community centers we have done multiple sessions on topics with a variety of angles and objectives. Other specialised organisations like the Red Cross and NRC have used our facilities and access to beneficiaries to convey important information on the same topics.  Along on the bus project we have also sent nurses to provide sessions for those otherwise unable to obtain such services, in 2017 alone over 100 women received extensive 5-week courses on basic preventative health awareness topics, such as first aid, personal hygiene and proper nutrition  
With the aim of raising awareness about breastfeeding misconceptions and the importance of vaccinations, Salam structured a three month program that was funded by UNICEF in the summer of 2017. During this time, 1,073 women participated in health awareness sessions, while 630 children took part in theater play sessions and interactive games meant to entertain while educating.
An educational film was also created with the support of a local production team, this focused on the basic misconceptions of breastfeeding, helping mothers from all backgrounds understand the importance of providing the very best for their babies.
We continue to do health outreach and spread  information where ever any of our projects take us.